The B14 European Class Association will be exhibiting (Stand A12) at the RYA Suzuki Dinghy Show (5-6 March). Come and find out what's in store from the B14 Flying Circus in 2016.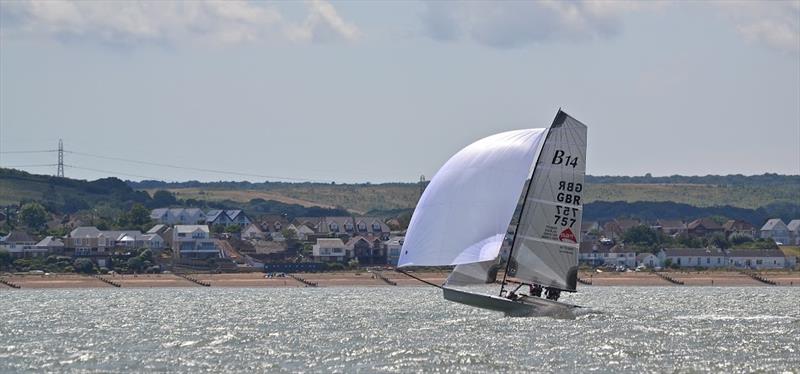 GBR 795 Team GUL/North Sails, a new boat in late 2015, and winner of the B14 inlands 2015 and Seavolution Winter Pursuit Series 2015 - 2016 will be on the stand. Some of you will have seen her on the GJW winter series, and on VRSport or Youtube. Have a look and get a taste of what the B14 can achieve. The fastest none trapeze none foiling hiking skiff in the World.
GBR 795 is an example of the latest specification B14, equipped with the latest North Sails sails. Mark Barnes of Seavolution Ltd, the builders/suppliers of the B14, will be at the show all weekend, and would be happy to answer any questions regarding the purchase or upgrading of a B14.
In 2016, the UK domestic TT series, Nationals and Inlands are sponsored by GUL Watersports and Winter Pursuit Series 2016 – 2017 by Seavolution.
After an absence of 12 years, the Europeans and Worlds will be taking place at Torbole on Lake Garda over the last 2 weeks of June.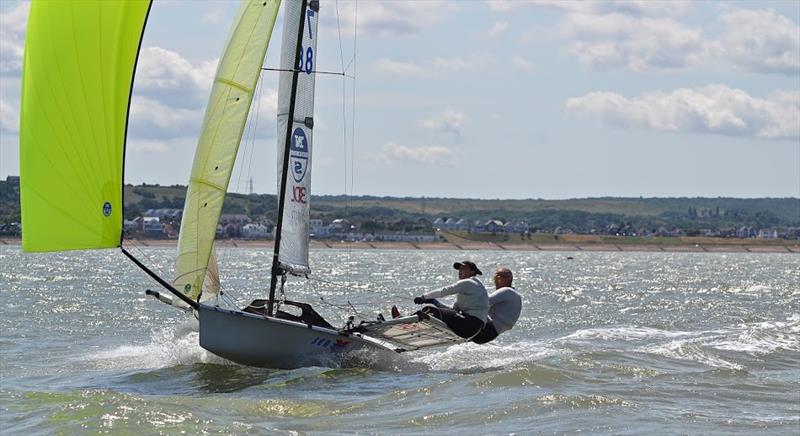 2016 looks to be a year where the B14 is one of the happening classes. Join the fleet and help the European teams to wrestle the Ashes (Worlds) off the Australians in champagne sailing conditions.
GUL TT Series 2016:
2-3 April - Rutland SC
16-17 April - Stokes Bay Sailing Club
21-22 May - Whitstable Yacht Club
15-16 July - Felpham Sailing Club
15-16 October - Final Fling Plymouth – Royal Plymouth Corinthian Yacht Club
Seavolution Winter Pursuit Series 2016:
10-11 November - Datchet Flyer – Datchet Sailing Club
2 January 2017 - Grafham Grand Prix – Grafham Sailing Club
5 February 2017 - Starcross Steamer – Starcross Sailing Club
4-5 February 2017 - John Merricks Tiger Trophy – Rutland Sailing Club
GUL Championships:
2-4 September - UK National Championship – Porthpean Sailing Club
1-2 October - Inland Championships - Datchet Water Sailing Club
International Championships:
21-23 June - Europeans (Pre-Worlds) - Circolo Vela Torbole
25-29 June - World Championships - Circolo Vela Torbole
Those wishing to find out more about the B14 can either come and meet us on the stand or go to the class association website www.b14.org or the Facebook Group.
Photos taken at Whitstable, copyright Alex Cheshire